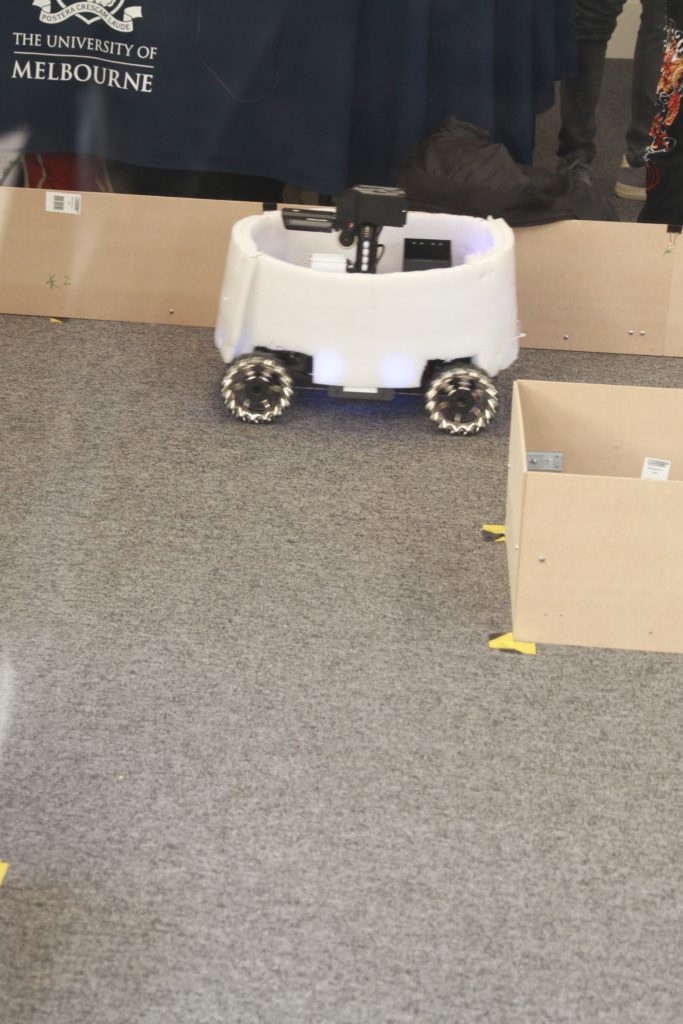 The 2019 Open Day was the second time this team demonstrates for a uni-level event. The team now has some funding from the school of CIS for the equipment. With more resources and experiences, this team has added a few functionality into the robots. And the demo-site is a room with three glass of windows which could easily get people's attention.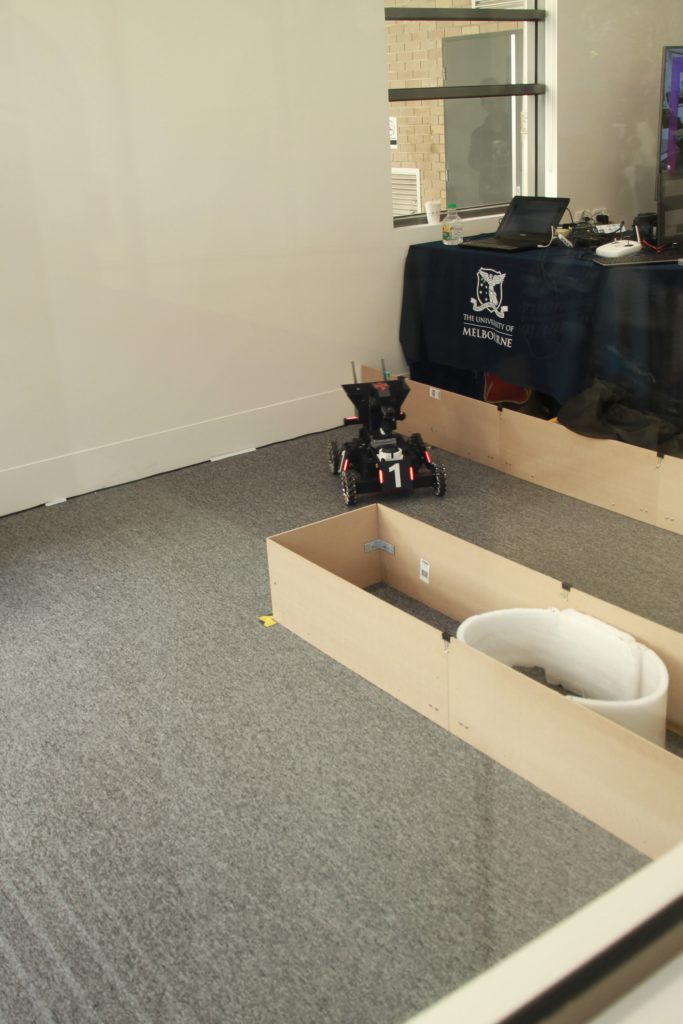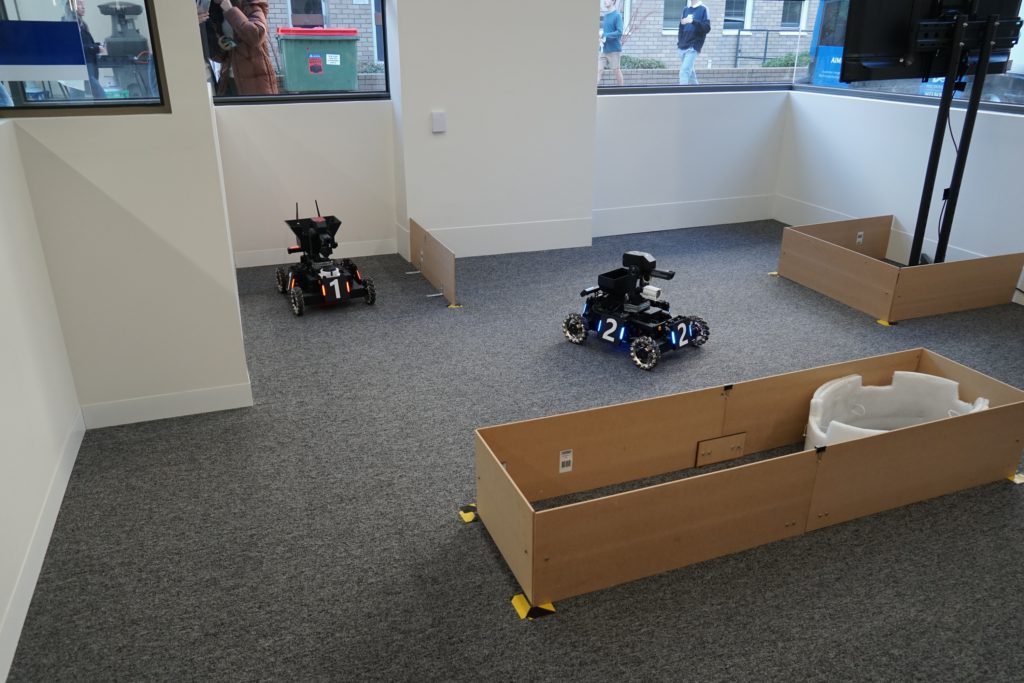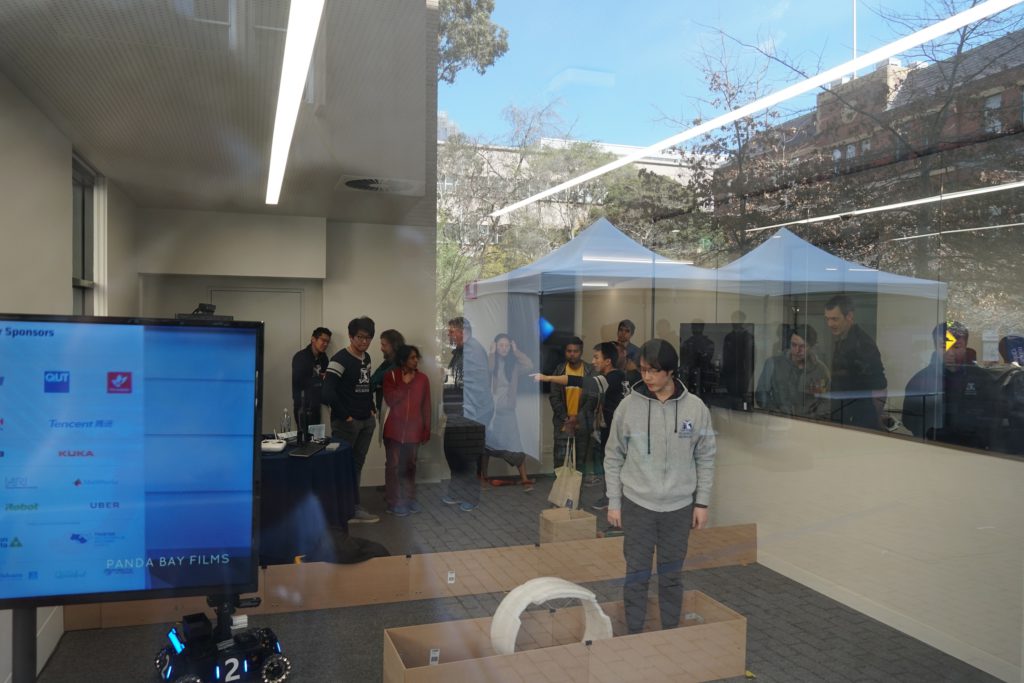 Display site 02 (outside)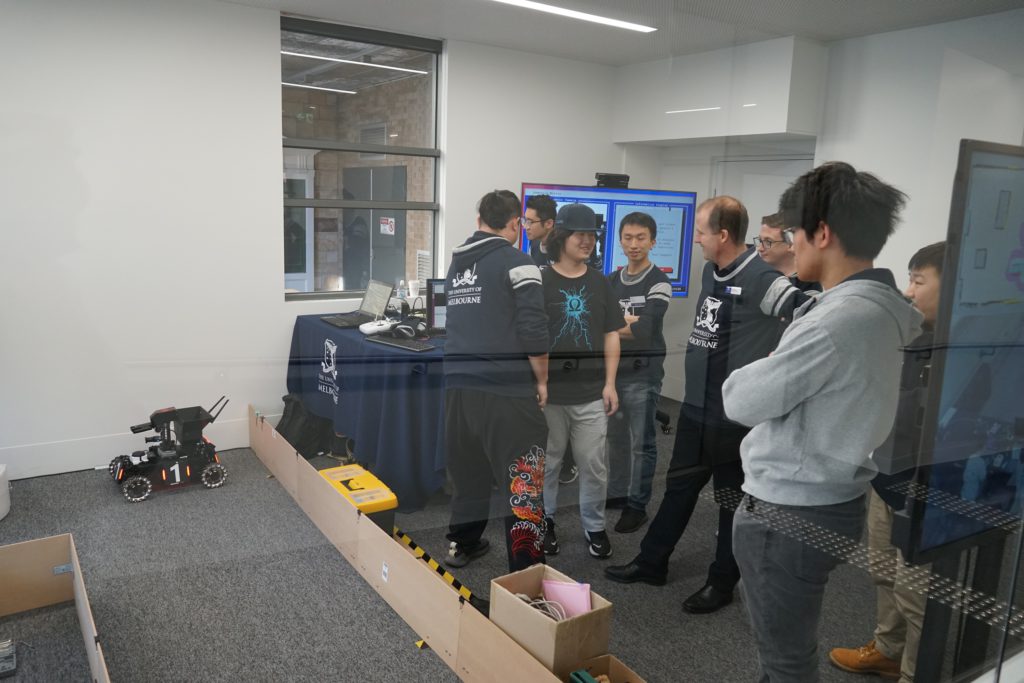 Visitor (Head of School of Engineering)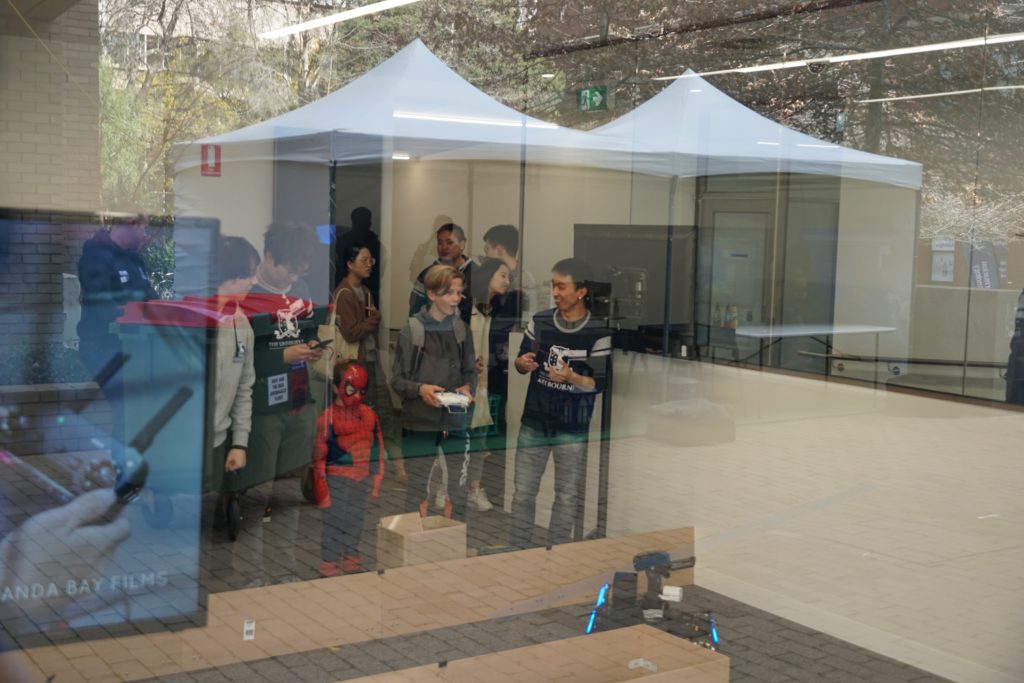 The Unimelb Open Day is an annual event that plays a key role in informing future student's study experiences. Each school will present their best projects with finest teams.